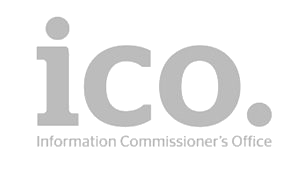 Find the best solution for selling your property.
Selling your property through traditional routes can be time-consuming, costly and stressful, with no guarantee that your property will sell.
We understand that you may need to sell your property quickly due to a range of reasons such as:
We buy any house, in any condition, and can purchase your property in as little as 7-14 days.
Still unsure if this is the best option for your personal circumstances? Contact our experts for a free property consultation or valuation and we can explore the various options available to you.
Our Postcode Search function completes your full address for you
Leave us a few details to allow us to contact you.
Our expert team will be in touch to discuss, explain the process and answer any questions.
We'll visit your property and make an offer
A representative from Scottish Property Solutions will visit your property for a short visit before making an offer.
Finalise and Complete the sale
On average, sales are completed in as little as 7-14 days.
"I recently dealt with these guys and I could not recommend them enough. The service I received was very professional and friendly. They answered all my questions and were so happy to help. Fantastic service!!"
A Buchan
Glasgow
"I found them to be very professional and friendly. They were great at communicating and were able to offer some great advice!"
C Douglas
Edinburgh
Scottish Property Solutions vs. Traditional Routes
| Scottish Property Solutions | Estate Agents / Traditional Routes |
| --- | --- |
| Sell in as little as 7-14 days | Sell within 90 days (on average) |
| Guaranteed offer with no time wasters | No guarantees an offer will conclude |
| Cash offer within 24 hours | Timescales dictated by buyers |
| 100% no fees, costs, contracts or obligations | Marketing, commission and legal fees |
| Discreet and confidential service | For Sale signs and multiple viewings |
While being a fast and stress-free solution, this service may not be perfect for everyone, especially those who are happy to be listed on the market and wait a little longer for a sale in hopes of receiving a higher sale price.
However, the longer the property is on the market (3-6 months on average), the more costs you will have to cover, such as mortgage payments, until sale completion - often resulting in very little difference between a cash offer and an on market sale.
Looking to take your property to the market?
Market your property through our Estate Agency Team
Prefer the traditional route? Choosing to sell your house through an estate agency is the most common route for house sales. Our estate agency partner will not only handle the marketing of your property and will also negotiate and complete the sales process on your behalf.
For some this provides a painless solution as our agent will take care of the whole process from start to finish, but with no guarantee of a sale, up front marketing costs and commission payable on the sale it can prove to be the most expensive method of selling your property.
Want to Sell your Property at Auction?
Selling your house at auction is considered one of the most reliable methods of sale with a considerably higher success rate than using an estate agency. The competitive bidding process aims to achieve the best possible price for your property on the day.
The process delivers a legally binding sale with contracts generally exchanged on the day, ensuring neither party pull out of the sale or future price renegotiations. Not for the faint-hearted as there is no guarantee what your property will sell for on the day.